How Often Should You Rotate Your Tires?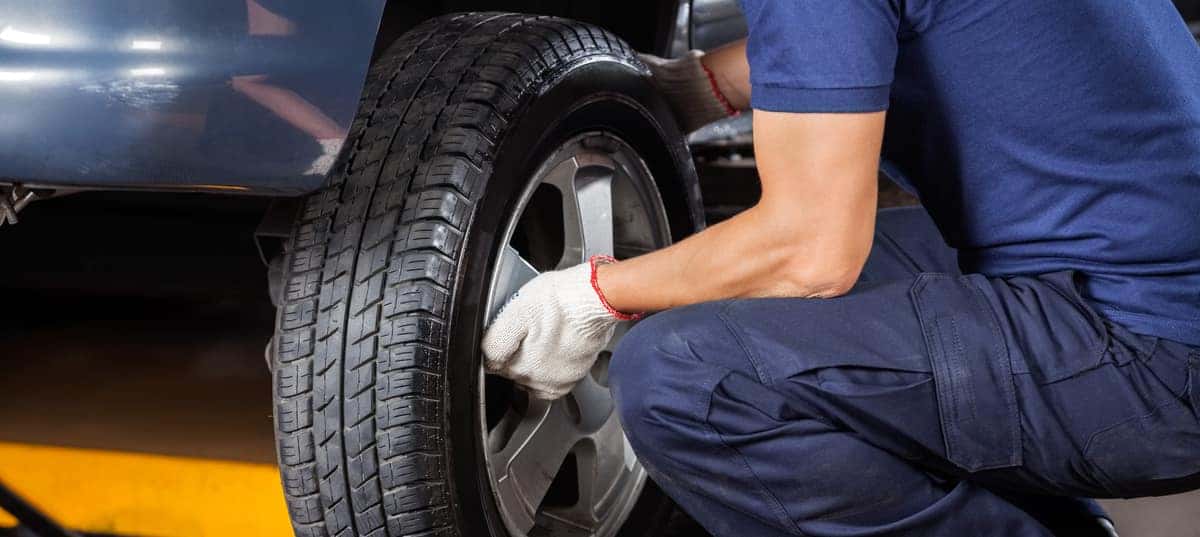 Although slight differences in varying makes and models apply, generally speaking, you should rotate your tires every 5,000 to 7,500 miles. But there's a lot more to tire maintenance than just numbers, so Mesa drivers can find out when to rotate tires on used vehicles, what factors into tire rotation, and more among the car maintenance tips offered by Rocky's Auto Credit!
---
How Often Should You Rotate Your Tires? Reasons to Rotate
Whether you're checking the mileage on a used car or tracking your own driving, the owner's manual and your vehicle history in Phoenix will tell you a specific figure for when to rotate tires. Besides knowing how many miles to rotate tires, you should know the benefits of tire rotation.
Longer Tire Life: Rotating tires adjusts what tires and parts of tires are receiving the most stress, increasing the life of every tire on your vehicle.
Better Traction: One of the most notable changes that tire rotation solves is the gradual lowering of your tire traction. Keep your rides controlled through tire rotation. Rotation also results in a quieter, smoother ride down Glendale roads.
Improved Performance: Your drivetrain has to work to make up for losses on worn down tires, so putting less stress on it helps your ride!
How Many Miles to Rotate Tires by Drivetrain
Answering the question, "how often should you rotate your tires?" can vary by drivetrain, with AWD vehicles needing more frequent rotations.
FWD: These drivetrains usually follow the standard 5,000 – 7,500-mile marker of when to rotate tires. For this tire rotation, the front and the rear wheels are switched, with the rear wheels switching sides as they move up.
RWD: Knowing when to rotate tires on these drivetrains is easy: it's usually the 5,000 – 7,500-mile marker as well. Like with FWD, switching the side of the car that sees the most action gives your tires a longer life!
AWD: Because these drivetrains wear your tires differently, the cutoff for how often you should rotate your tires is lower. Take these in for tire rotation or perform your own tire rotation every 3,000 to 5,000 miles.
One final point that all Tempe drivers should remember concerns road conditions, which affect your ideal tire rotation schedule. If you're driving on rough surfaces, your tires will wear down more easily, so pay attention to where you're driving and how often!
Learn All About Car Maintenance with Rocky's Auto Credit!
Knowing how many miles to rotate tires by is a great start to holistic, proactive learning about your vehicle. Rocky's Auto Credit is happy to provide drivers from Mesa to Tempe with all sorts of information about their cars, from in-house financing to facts about car repossession. If you have any questions, feel free to contact us today!
More from Rocky's Auto Credit
A quality pre-owned Hyundai Sonata would be great for your Phoenix commute. But you probably have questions. Fortunately, our experts are here to help. We're going to go over some important information about Hyundai Sonata vehicles so that you have a better understanding of whether it's a good fit for your Mesa lifestyle. Some questions we'll…

With a wide selection of pre-owned vehicles available, it's never been easier to find the perfect vehicle to take home with you to Phoenix when you shop at our dealerships. A popular option that we think you'll appreciate is our pre-owned SUVs. Our used SUVs come with plenty of versatility and performance to really elevate…

When you're looking for the best used commuter car for your Phoenix drives, it's important that you weigh all your options. There are likely many different pre-owned vehicles for you to choose from, but not all of them will offer the same benefits. So, what is a good commuter car? The answer truthfully depends on…