What to Do After a Car Accident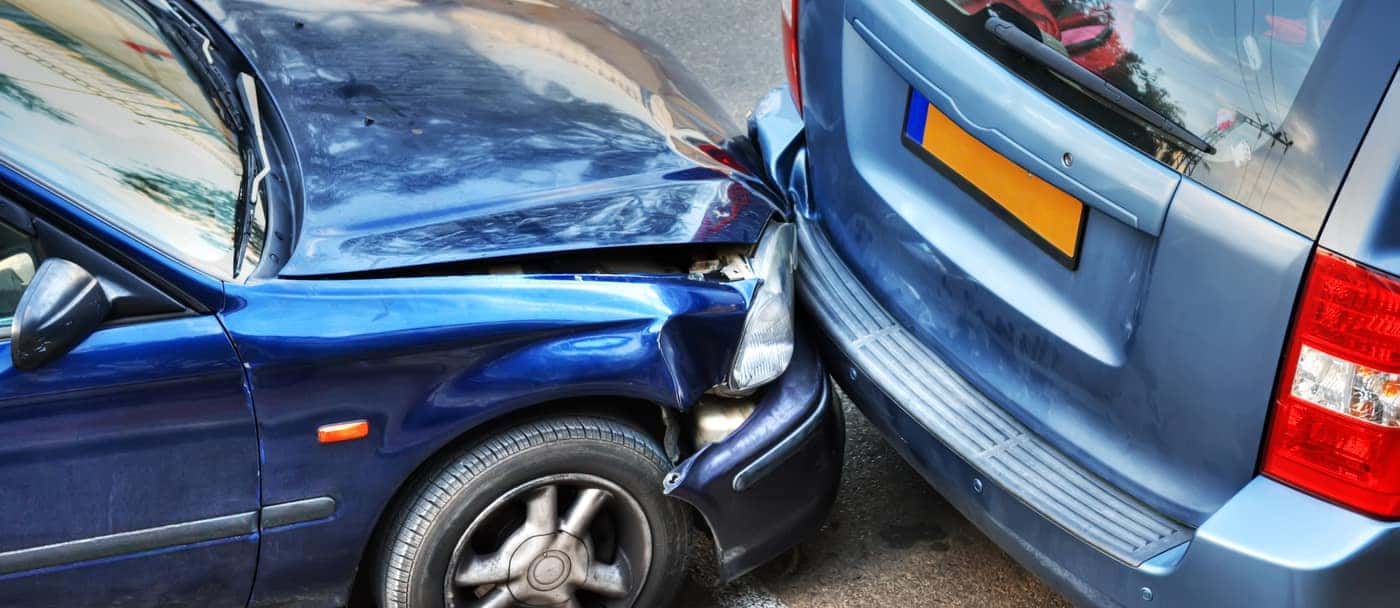 Every Tempe driver fears getting into a car accident. An accident can take a great emotional and financial toll on even the most careful drivers, so it is important to be prepared for whatever happens. Rocky's Auto Credit explains what to do after a car accident, how to file a car insurance claim, and more below.
---
What to Do After a Minor Accident
Minor accidents can still cause major headaches. Take these steps and precautions if you get into a fender-bender in Phoenix:
Health and Safety First: Even if you barely felt a bump, it is paramount to ask if everyone involved feels ok. Call an ambulance immediately if someone needs medical attention.
Pull Over and Call the Police: Next, find a safe spot from which to telephone the police.Some drivers may be tempted to avoid the police, but having an official police report is very useful and even required by some insurance companies.
Document: Take multiple photos of your vehicle and the other vehicle(s) involved with your phone or camera. Try also to step back to take a picture of the whole scene if that is a safe option.
Exchange Contact Info: This includes many items: emails, phone numbers, insurance card information, a driver's license photo, and license plate numbers.
Start a Car Accident Insurance Claim ASAP: The sooner you get started on your car accident insurance claim, the sooner you can get the money that's owed to you.
If you're trying to keep your car in good condition after accident repairs, there are a lot of DIY maintenance tasks you can do at home!
What to Do After a Major Accident
In the event of a life-threatening accident, you won't want to ask yourself what to do. Keep these steps in mind and act swiftly.
911: Call 911 so the police and ambulances arrive as soon as they can. This will help in case of life-threatening emergencies, as well as ensure that the accident is documented properly.
Contact Insurance Provider: In some cases, a person will have filed an insurance claim for you because you had to receive medical attention. In all cases, you should contact your insurance provider yourself quickly.
Keep in Touch with Your Doctor: Major accidents can cause lasting injuries, so stay in touch with your physician for regular checkups.
How to File a Car Insurance Claim
Many Glendale drivers feel stressed when thinking about how to file a car insurance claim, but having the right information at the ready makes the process easy. There is some variation depending on your provider, but generally here's what you'll want to have on hand when you file a car accident insurance claim:
Personal Information: You'll need information for all parties involved in the accident, including contact information and insurance policy information.
Accident Description: Be ready to describe the date, time, location, and a detailed report on what happened during the accident.
Police Information: This includes the name of the police department and, if applicable, the report number.
Return to the Road with Rocky's Auto Credit
When many people think about what to do after a car accident, they're thinking about the most cost-effective way to get back on the road. Rocky's Auto Credit specializes in used vehicles and provides all kinds of financing advice for Mesa drivers ready to recover from an accident. Contact us today with any questions!
More from Rocky's Auto Credit
A quality pre-owned Hyundai Sonata would be great for your Phoenix commute. But you probably have questions. Fortunately, our experts are here to help. We're going to go over some important information about Hyundai Sonata vehicles so that you have a better understanding of whether it's a good fit for your Mesa lifestyle. Some questions we'll…

With a wide selection of pre-owned vehicles available, it's never been easier to find the perfect vehicle to take home with you to Phoenix when you shop at our dealerships. A popular option that we think you'll appreciate is our pre-owned SUVs. Our used SUVs come with plenty of versatility and performance to really elevate…

When you're looking for the best used commuter car for your Phoenix drives, it's important that you weigh all your options. There are likely many different pre-owned vehicles for you to choose from, but not all of them will offer the same benefits. So, what is a good commuter car? The answer truthfully depends on…