How to Remove Stickers from Car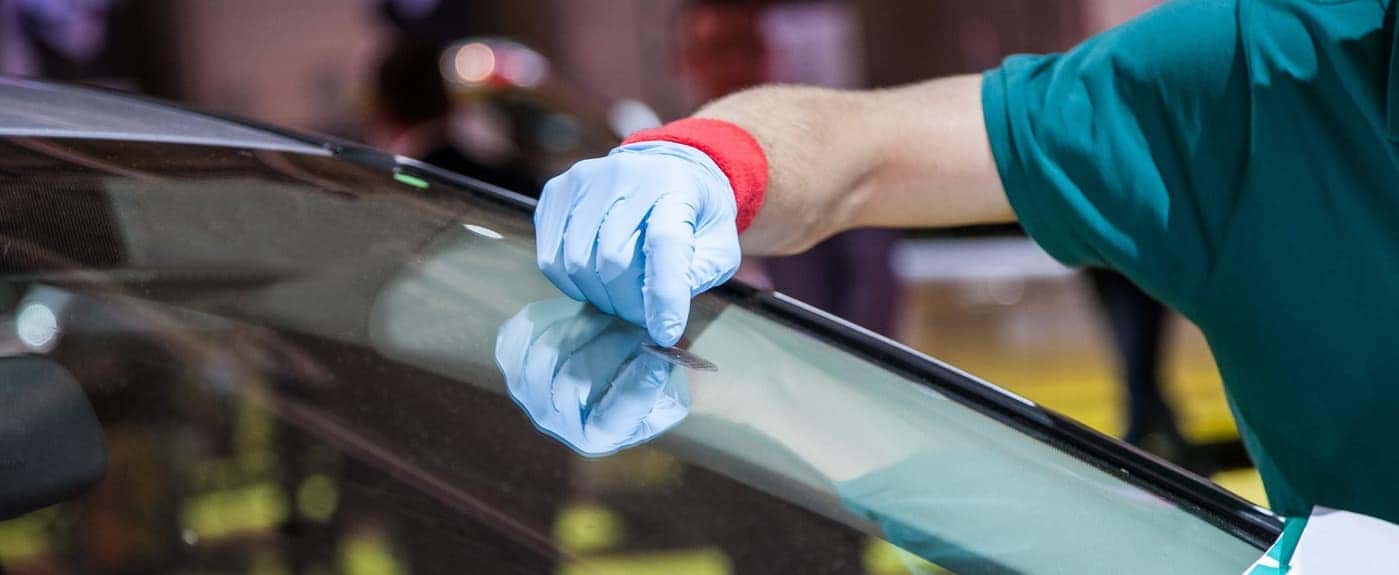 Feeling frustrated by stubborn sticker residue on your car windows or bumper? As you know, simply washing your car isn't enough. Fortunately, you can learn how to remove sticker residue from a car, and how to get stickers off a car without leaving a residue in the first place! Learn more with the guide below—and reach out to Rocky's Auto Credit with your questions about fixing car dents and cleaning leather seats at home in Phoenix.
---
How to Remove Sticker Residue from Car Windows
Learning how to remove sticker residue from a car properly is important, because the wrong cleaning supplies could damage your car's window glass or exterior paint. Basic household cleaning solutions like window cleaner, rubbing alcohol, and ice are safe to use, although specialized products like WD-40 and Goo Gone may be more effective. Follow these steps for how to get stickers off car windows:
Spray the glass with a cleaning solution. Rubbing alcohol and window cleaner both work, but a product like Goo Gone is helpful if you're short on time because it's chemically designed to break down sticker residue.
Let the cleaning solution sit for a few minutes and break down the sticker residue. If you use ice, hold it on the sticker residue for a few minutes.
At this point, the sticker residue should be falling away by itself. Use a thin, sharp razor blade (such as an X-Acto knife) to gently scrape away any remaining residue.
If any extra-stubborn residue is still clinging on, repeat steps 1 through 3 or apply WD-40.
How to Remove Stickers from a Car Body
Stickers can be just as difficult to remove from car bumpers as from window glass. The method for how to remove stickers from car bumpers is slightly different than it is for glass:
Clean any dirt from the sticker and surrounding area.
Using a hair dryer, apply hot air to the sticker for 5 to 10 seconds. Start in the middle of the sticker and move gradually to the edges.
Scrape away the broken-down adhesive residue with a credit card. Do not use a razor blade on your car bumper or body!
Repeat steps 1 through 3 until your car bumper is free of sticker residue.
Expert Service Tips for Mesa Drivers
Now that you know how to remove stickers from car windows and bumpers, what's next? Whether you're learning how to get stickers off a car, cleaning floor mats, or giving your car a thorough wash at home in Glendale or Tempe, we're here to help!
More from Rocky's Auto Credit
Long known as a serious muscle car, the Dodge Challenger is a performance car enthusiast's dream. While more recent models feature improved form and power, the 2016 Dodge Challenger can still win at the races. Regardless of which model year you choose, the Dodge Challenger is packed with power that will get your adrenaline pumping….

The Ford Mustang is a muscle car famous for its curves, growl, and speed. Movies have been made about this vehicle and, if you've ever owned one, you've never looked back. For those planning to buy a used Ford Mustang for sale in the Phoenix area, there are a few things to take into account…

When the summer heat is raging, head to one of the top water parks near Phoenix, AZ to spend the day splashing, cooling off, and feeling the rush of adrenaline when you fly down a water slide. These are some of the best water parks in the Phoenix area! Golfland Sunsplash Head to Golfland Sunsplash for…
Search
Search By Keyword
Search By Filters
Saved
SAVED VEHICLES
You don't have any saved vehicles!
Look for this link on your favorites:
Once you've saved some vehicles, you can view them here at any time.